Yomac Cars - Top Dublin Cars Dealers
Dublin Cars from Professionals
Welcome to Yomac Cars, one of the most competitive Dublin cars dealer specializing in the sales and service of Jaguar & Land Rover cars and other luxury marques. We also keep a large stock of prestigious cars and can source vehicles on request.
How It All Began
We Know Dublin Cars Inside Out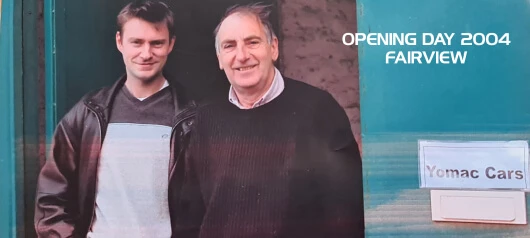 Paul and David started Yomac Cars in 2004. We are both Electronic Engineers whose love of cars turned a hobby into a business.
Paul traded cars through college & later in the evenings after work. David who previously owned & ran a successful Software development company also dabbled in the buying & selling of classic & specialist cars.
We decided to turn the hobby into a business and haven't looked back. Since that time, we have turned our family-run car business into one of Ireland's most prominent car dealerships. Our company is based in Glasnevin, Dublin 11. Together we supplied and maintained vehicles in the Irish market for over two decades, along with an experienced team of mechanics.
With our experience in Electronics & Computer Diagnostics and a team of qualified technicians, we are best placed to tackle any error that may arise in all types of Jaguar & Land Rovers & various other makes & models including EV's. Apart from being a professional workshop for Jaguars & Land Rovers and all other makes, we also offer cars for sale.
You can find a wide range of Dublin cars on our stock list! Feel free to call us or come by to get the best Dublin car dealer services!
MEET THE TEAM
How We Can Help
What We Offer At Yomac Cars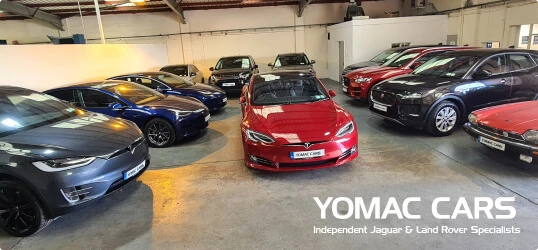 Full Diagnostics
As we are a proud member of the SIMI, we can check HPI & S.I.M.I vehicle history within the shortest. Dublin cars servicing and warranting is also on our services list.
Dublin Cars for Sale
We meticulously prepare and check every single car on our stock list before this car is presented for sale. With Yomac Cars, you can be sure that you are not buying a pig in a poke.
Professional Consultation
We know how you care about your car. That is why we are always ready to advise you on a wide range of questions related to servicing or buying Dublin cars.
Get in touch
01-8307822
103B Barrow Road, Dublin Ind. Estate
Glasnevin, Dublin, D11 DX86